Do you think about turning 30 as the death of your 20s? You should not agitate the age of 30 as an end of excitement in life. Life in your 30s will be most significant in your life span. Compare to your 20s you will learn the biggest life lessons in your 30s. Here, I am going to tell you 6 best things about turning 30 and why you should not be doomed into mid 30 depression.
Every person believes that childhood is best, absolutely true. In childhood, we don't care about things. But life in your 30s is pretty hard, you may get much advice for turning 30s. And I am sure that create more stress entering into an age of 30.
While turning 30, Childhood stories become the sweet memory, teenage adventures become sizzlers. But the main course is in the 30s, the real challenges, the real world who we face. Life at 30 will bring the biggest change in your life.
When you turn into 30 you start realizing the shit things you are doing before. Life in the thirties bring more light into your world and you start caring about everything. You are now fascinated by these interesting facts about life which you thinking of as just funny thoughts to just laugh upon.
That fancy parties. crazy friends and a carefree look is now gone. You start realizing your interpretations about life were wrong up till now.
Most of us didn't know what we actually want from life until we come into the 30s. Now you think like a more mature and grown up.
There are two greatest Days of Your Life, the day When You are Born & the day you know WHY!!!
Compared to 20s the concept of life suddenly gets changed in 30s. We have perceptions before. Now we start observing the things not just watching.
You might also like:
32 Reasons I never had Boyfriend
10 Habtis that makes you a Happier person
In childhood we actually ignore the real world, in the adolescent stage we make our self-ignore. But life over at 30 you prepare yourself to ignore the world. Old mythological views now become practical enough to mold as per our convenience.
Even though you (especially woman turning 30s) scares to look like an old, there are some best things about turning 30. The life lessons you will get into your 30s will give many triumphs.
Are you ready to have the best life in your 30s?
6 astounding things about turning 30 which proves 30 is the best age to live.
1. In the 20s we want Love to show, life in 30s we want
Love to stay

.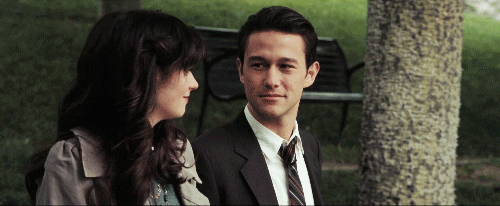 Life in the 20s the word love is so tempting that many either ruined their life for it or made the best from it. Most of us who are in the 20s, the relationship has uttermost importance in our life that we forget about our own progress.
After turning 30, you get the truth that boyfriend is not the only thing which makes you happy. We are all amazed by the concept of happiness. We get the realization of all big terms, especially love in the 30s.
As life in 30 makes you more specific, finding a partner becomes complex. In your thirties, you can handle all stress by yourself so your relationship issues are mostly sorted.
Ohh, I almost forget to tell one thing. A woman turning 30 will get a ton of advice on what to do as a wife, mother or a coworker.
2. Every heart-wrenching moment is
Reinforcement

in your 30s.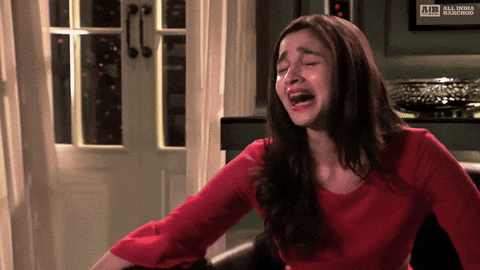 Most of the people are weeping about their failure in their 30s, but you have to save it for your old age.
I feel in the 20s I pray to God, arguing with him why he did this to me or why I don't get what I want. But in the 30s you take care of your relationship with God with great concern. The best thing happens while turning 30 is, we become more resilient to unfortunate incidences like a breakup.
Turning 30 is the best age to live as we contemplate the circumstances & work hard to find out the solution.
We develop & rebuild our faith & success-story. In life after 30, priorities changes & you start molding in a good way to embrace yourself in your 30s.
3. You will learn the biggest heedful thing in the 30s is
Health

.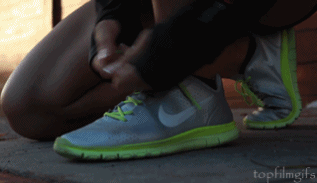 I realized the importance of health as I step into my 30s. I suffer health issues like lack of Vit D & Vit12 which is a pretty most common problem in woman turning 30. It gives me a lesson that life is running enormously fast, but you should breathe for a while to check where you are heading to.
Life in the 20s is happy-go-lucky, we are birds flying day and night and hooked on gadgets. As you turn into 30, your body starts aging and this is the time you have to do some needful.
I learned you love your life more when you really start caring for yourself. Not just taking care of your comforts but work out for your physical fitness. You can read here to see how exercise can help to improve mental health.
30 is the age where you really have to work on your health.
4. While turning 30 you reborn as Rebellion.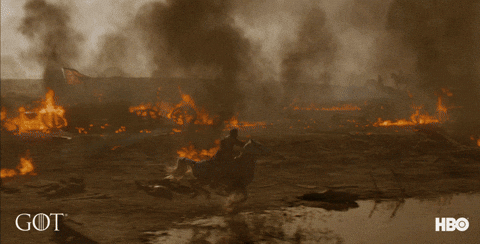 Life in your 30s is about taking bold decisions. It's time to speak up because now you are mature enough to make statements.
Turning 30 evoke a self-awareness into me. I start thinking about what brought me happiness. It's just a rebellion state where I start quitting some toxic habits and developing some healthy daily habits to improve my life.
I started my new career as a blogger and believe me it's difficult to move towards a new career in the 30s but there are several examples where they have started late but reached to the top. So it is never too late to start, as soon as you know we have to switch over.
Life in your 30s is implementing a real change. Now you know what career, which person you actually need in your life. You are struggling more to get a better living rather than just spending. You are smart now.
Breaking the stereotyped rules is the most courageous act you can dare only when you are stepping into the 30s.
5. Life in your 30s you accept nothing is constant in this world,
everything is changeable.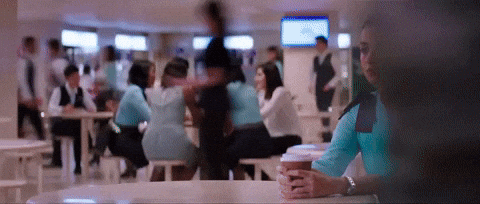 The best thing about turning in 30 is you accept change without so much drama. Even if you set up all the things, choose right career, right partner, right decision, life can screw you up anytime.
Life in your 30s is the best age to take challenges & pay for it. We will get hit by major shocking events in this period of life. Sometimes your business decisions, your faith, everything goes into the wrong direction. You have to be strong by mind & soul equally to handle emotional pain in your life.
Every change is an opportunity in this 30s stage, so grab it. Change may be broke you apart but it may reform a new better you.
6. A small change in
attitude

is miserable in the long run into your 30s.
Did you notice you got a manageable attitude while turning 30? Yes, I insist manageably. As you step into 30 you care about your roles and responsibility. You know where to show your attitude.
Many of us take the biggest career decisions in the 30s and now you better care about your finance too which you completely ignores as compared to your 30s.
You probably have a family to take care of. You are a role model for your child. You have the right attitude to keep a home united and do best for your loving family. You know best things about turning 30 and now you have an attitude to handle all the mess.
Are you still unsettled with the thought of being into your 30s?
People step into mid-30s depression as they think they will not have the same life as before. You may now know the best things about turning 30, so why we are so afraid of being 30?
I found so many people say life over at 30 as we crossed half of our life. Now I have to live my whole life in the same way as my life in 30s is chaos. If 90 crossed oldies can run the marathon then we are still young enough to run & win the game. So make yourself up & turn your 30s into best age to live.
Life in your 30s, you get the courage to face the real world by figuring out what you really want in your life. You shall only live it once & you have to find out best in your 30s!!!!
The only time you really live fully is from thirty to sixty. The young are slaves to dreams; the old servants of regrets. Only the middle-aged have all their five senses in the keeping of their wits.
Do you think aging improves you?
What's the biggest lesson you have learned when you compare your 20s with 30s?
Leave a comment so I can feel that I am only one who flourishes while turning 30s.
Share this to someone who is into the 30s and tell how fabulous this age is.
Learn to celebrate your 30s!!!!
If you are in your 30s this is a perfect age, live lively. Be comfortable with growing older!!!!!