Do you give chores to your kids? Many parents are addled by what will work best for their kids. There are many controversies on kids doing chores. Parents always wonder isn't chores are adding extra pressure to their children? What are the benefits of chores? Am I doing the right thing?
As a twin mom, everything is double. Double toys, double mess. It's so frustrating to look at the mess all over again and thinking to assign at least some chores to my kids. But I couldn't decide. I really had to think deep if assigning chores is good for them or not.
Why do parents don't like to give chores to kids?
Kids have to do a lot of things. School, study, extra classes, activities, project work, how they will get time to do chores? Is it beneficial to give chores to kids? As like you I always wonder if this works?
Assigning chores for kids doesn't mean you are putting an extra load on your child. Many moms think that giving some household work to their kids will be a shameful act. Assigning chores make them a more responsible person so you are doing it for their betterment only.
To run a house, everyone should contribute. So if my 7 years old kids do chores to help me to make a clean house, it is not a guilty act. If my kids helping me that doesn't mean they are child labors!!!
Many parents don't like to give chores for kids because they think assigning chores can damage their relationship with kids.
"Why should I do this?"
"Mom, she is not getting much work?"
"Why you are giving us punishment?"
"You are not a good mom."
I have to listen to such kinds of conversation when I really started to assign them some chores to do every day. Will my children gonna hate me because I used to make them clean the floor if they spoil it?
You need to be so strong to make your child do any chores. Constant nagging and arguments are the very first reasons parents avoid or neglect to assign chores for kids. There are times when I think it's been fast if I do it by myself. Insisting chores will become a battle to win.
But as time runs, your kids will settle down with new habits. So don't run back if you are too tired of arguments again and again.
Which age a child should be assigned chores?
Many parents are confused at which age they should start giving chores to kids. You can start it at any age. Even at age of 3 years, I assigned my kids some little tasks to do like putting back all the toys in a bag.
Don't think children are too young to take any responsibility like completing chores. The age-appropriate chores always make your kids more responsible.
Kids who do chores are having a good set of life skills which eventually make them a better person.
As a parent, you are not only raising a kid, you are raising a citizen of your country. Your kid will be going to a responsible person. To make them responsible at an early age, every parent needs to give age-appropriate chores.
Why do parents have to give chores to kids? Benefits of chores.
There is much research which proves that kids who do chores at home become successful and responsible adults. I don't want you to focus on the word "successful" more, but yes responsible is the best outcome.
Assigning a task at home give them a sense of responsibility. Giving chores to kids teach them life skill which is very important in a current really competitive environment.
Assigning chores to kids increase the capability to perform tasks at age-appropriate levels. I know every kid is different but he/she should learn some life skills like packing bags, cleaning things, putting things in the right place etc.
Chores will give your kid a self-  and self-reliance. Whenever your kid completing a task, he feels good as you are going to appreciate or giving them an allowance.
Kids become more confident and their self-esteem needs fulfilling as now they are responsible for some household work which makes them an important member of the family.
You can actually make a better relationship with your kids by discussing the list of chores, the rotation of work(if you have multiple kids) and the reward.
Are your kids doing chores?
I know it's a lot of struggle and arguments when you allow some household works to your kids especially teenagers. But you need to emphasize the real reason behind giving them chores while giving up them work.
As a parent, you don't need to force to complete each and every task you assigned. Rather you can develop a reward system or make them feel the importance of chores in their life. Honestly, I am just giving the tasks to my kids for which they are responsible only.
Even at some time, people judge me as a strict mom but I know how this will benefit them. But kids always nagging or giving excuses for not giving chores.
Rules or punishment will never work well if you really want your kids doing chores. The real reason for doing chores is to improve their life skills and make them understand their responsibilities.
Pushing your kids to do chores will be a BIG problem. Kids should be motivated to do their work by themselves. What is the hack to do this?
How to motivate your child to do chores?
Doing household chores is a really boring task, isn't it mommy? It's freaking out for your little helper to complete their household tasks. How we can inspire them?
Here are 6 best ways to motivate your kid to do chores without yelling at them:
(1) Work as a team
We already discussed that giving chores can help you to improve your relationship with your kids. You can assign related tasks to siblings so that they can join hands to complete the task fast.
Play the music and just get ready to clean your living room with kids: one is cleaning glasses, other is cleaning drawers and you are doing a dusting. How's this? Present yourself as a role model for your kids.
(2) Have a proper schedule
Make a schedule for household chores. Make a chart which can be stick near to the fridge or into their room. You can make an age-appropriate chores chart to list down the tasks.
I prefer to have chores in the evening because in the morning they are too busy. Rather making your child so much stressed out to complete all tasks in the morning, it's way better to give their chores in the evening. This way they can actually do well without skipping or nagging.
(3) Have a reward system
Who doesn't like appreciation? If your kid is doing chores, isn't it something you should praise about? A reward for the successful completion of tasks always motivate your child to perform better,
The reward might be giving 10-15 more screen time, extra 15 min playtime, 1 more visit to their favorite theme park. Anything which gives excitement to do chores effectively without arguing much.
You can also make an allowance system if your kids doing chores on time. Using chores chart + cards you can set a monthly allowance. How much amount you have to give is totally up to you. We will discuss this point later.
(4) Make it more challenging
As I said earlier unload dishwasher, folding clothes always be a boring thing for your little buddy. Think about how you can make it more challenging? Kids love creativity, different colors. So be creative into allowing chores.
You can make some DIY cards to rate their work. Have some stickers to appreciate when they do well.
Make a new challenge when they got used to same old household chores. For example, if you have multiple kids you can rotate their works. Create a challenge like do you complete this work within 15mins?
Hey, little champ do you complete me while helping me to clean the windows?
These are some little tactics when your kids get bored with everyday household chores.
If your kids are used for doing the same household chores, you can increase their responsibility or give some more challenging tasks. Don't forget to praise your kids. Use some exciting responsibility charts.
(5) Be flexible
Kids love to play and they always think it is the work of the day. So while they are so much engrossed into playing, don't force them to complete a task.
Explain your kids in a gentle voice. Sometimes it's good to be flexible at rules. You can discuss at which time they will complete the chores if they don't want to do on a set schedule.
(6)Talk Talk and Talk.
Even if you fail at once. Talk them again, don't take punishment or fear as a weapon to complete the task.
I know my girls asking me many times why we have to clean our room every alternate day. I make them understand that this is your room and only you are responsible to put the things accordingly. And believe me, the arguments go on after each week in the start. So you should prepare yourself to listen more and MORE.
Should Kids get paid for doing chores?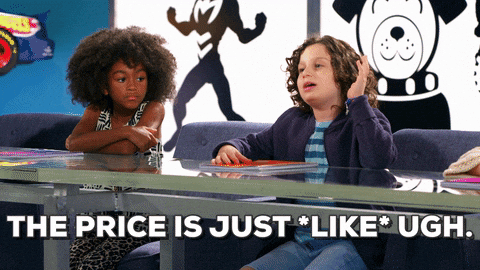 I am personally not in support of giving allowances. If you want to learn your child responsibilities than you should not bribe or threaten them. But paying for doing chores is not as bad as you can think about.
Paying kids to do chores is a more practical way to make sure everything is done properly and without much struggle. The payment should be given when assigned chores are completed properly.
If you are giving allowances for chores, you are also teaching them the value of money. Kids now understand more how they can earn 1$ more, which leads them to take interest in saving money.
This will be an open-ended discussion. Do what works for you. Every parent in this world does best for their kids.
Work on your own system for kids doing chores. Make your own list of to do tasks, involve your kids and discuss with them. The real reason to do chores is to learn your kids about basic life skills and responsibility.
Many moms may not agree on this, but we support and value your opinion. Do you want to share your honest view of this topic?
Do you struggle too to do chores?
Any tried and tested ways you used to motivate your child to do household chores? ( without yelling like a crazy lady!!!)
I want to listen to your story so comment and don't forget to share it.
Let's see what others are thinking about the same. Don't forget to share it.