There are several words which are desirable for a Happy life such as Love, Success, Passion, Money, Power, etc… One more word added in today's modern culture is "Beauty". All these words are unexplainable, you can never sum up them into a single sentence. Especially word Beauty is highly significant for women.
Beauty becomes a formidable attribute for women. People will like you if you have a beautiful face. Someone said, the First impression is your Last impression, we take it that predominately in terms of Beauty.
People who have a pretty face always last in your memory for a long period of time. So we agreed on how your beautiful face is dominating everything you actually deserve.
Beauty is not in the Face; Beauty is a light in the Heart
I know we have heard so many idioms/quotes about Beauty. Whenever I read this type of quotes I feel proud of me, console myself about not to have so pretty face.
You will not miss mentioning the quotes to others which you relate to yourself. But in the end, we all know that these beauty quotes are just used to get solace.
We always envy of beautiful people. Especially women, when we see any beautiful lady the first thing we do is searching. Searching what is bad about her so we can cover up our own insecurity. I am also doing this, Human Nature!!! ( Generally, we blame our weird behavior on this terminology).
It's proven that beautiful people have gratitude and attitude both. Many of us experience various problems because of being not so beautiful. People are Depressed about it. We strive for a solution to come out of this guilt.
If any of the quotes or talks didn't work out for you to overcome then here are some tips from my side.
I found these 3 simple solutions to throw your agony of being not so Beautiful.
Solution # 1 – Use your money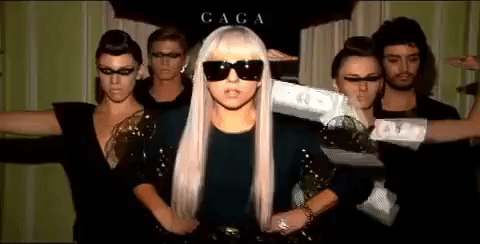 Many people do Surgery to be beautiful one of the simplest solution. But all the simple solutions you find are always so expensive. I don't know why all the rich people look good. (Maybe people in luxury car automatically looks like beautiful).
We may be seen that these type of surgery can make you as beautiful as an E.T. ( side effects are also considerable). If you are not rich enough then solution 1 is an epic fail for you. We actually need a good roof than glowing skin.
Solution # 2 – Work Hard
I read one tweet: "Some people are simply beautiful, but I work Hard to be that & My Mom says it's good to work hard". I love it. If you decided to be beautiful you have to work hard.
For women, work hard on their make-up, dressing, and styling. If you are fat you have to work hard in Gym & I know many of us to try yoga, exercises & expensive diet plans.
But all these methods by which you look beautiful will fail after a little bit of success. All your hard work end up into deep grief.
Today, the Internet finds the best medicines to all type of pain. We can search for beauty tips & others. I tried hard on them used all Internet data packs for searching this type of videos.
Watched several videos about how to do makeup, How to make glowing skin, How to make homemade face packs etc… Even watched Hair styling tutorials (because my daughter said me to make a puff & I don't know how to make it) & Hairstyling & Fashion Hacks.
After such vast experience into watching videos now I know what are the weapons of makeup ( Not so skilled yet). Always confused what to use & when it applies (Dumb you can say).
What is shown into video looks easy but I have never been perfect (Finally stopped to mess with hair). So all that is lethal for me. I admit to other gorgeous ladies that I am sorry I don't know how to make noodle into the hair.
Even we have newspapers & magazines who shares beauty secrets of others as we think after applying their face pack we will exactly look like them.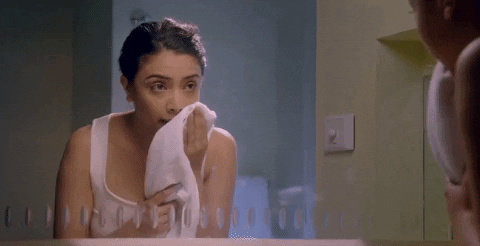 We never see a charismatic effect of such home-made face packs (wonder these packs work best for models who suggested). If we apply some face pack for oily skin later we feel our skin become dry so at last, we get confused about what will be applicable.
No wonder sometimes all are applicable to your skin(Mystery!!!!). Well, I don't have enough knowledge of how to work hard if you are a man ( BeautyPlus software is not so useful for them). But seriously all these beauty secrets are really kept as unsolved for me.
Some have succeeded, congratulate them, who are rest we have only one last hope "Solution 3".
Solution # 3 – Fit & Fine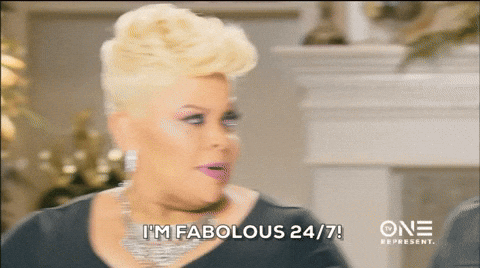 The last hope is being Fit & Fine. Yeah, Fit never means slim. You should be fit enough for what you are doing. I lost 2-3 kgs just to be fit into my household work, not to look skinny.
When you start working on your own then only you see results. Every time we want to look like someone. We forget the Big boss "GOD" who created all of us as his masterpiece. So you never be like others, create your own image.
If your extra weight doesn't bother you in your daily life than you don't have to be skinny. If you have brown skin you can't have fairer skin by any cream. If you don't like your shape of the body, you can't exchange that (It's manufacturing defect!!!!!).
The best way is to be fine with what shade of skin, whatever shape of body you have. It seems impossible but it's true. Just love yourself, slowly you will find other things don't matter.
Beauty is just fact, not a great matter of concern.
Let's choose solution 3 because there is no harm in it, no hard work & cost effective. Love fiercely to yourself & you will make others notice.
Let's unburden our heart with this type of infinite word. Let others make quotes about Beauty. We just feel it & owe it to ourselves.
Do you like this post? why can't you share it?
Let me know how much agree on this discussion.