Sakshi is a SAHM and mother of little cutie pie Ahaan. After writing for so many publications and blogs, she decided to start her own blog named "BudingStar" where she is sharing her wonderful journey about parenting. BudingStar is India's fastest growing parent community which is one stop shop catering to all your needs about parenting and most importantly in creative and fun Way.
Dr. Sakshi Kansal is a homeopathic doctor and loves to write blogs regarding child development. She loves playing and exploring new things with her toddler son Ahaan. She is an easy going and beautiful lady who believes her motherhood journey is making her more lovable person.
BudingStar has a dedicated team who provides an excellent forum for parents to solve all of the doubts about effective parenting. You can find Child development( for all age group), Education, LifeStyle, Diet Plan, Home Remedies, Children Activities related articles on this blog. They run contests on Creative themes, Best videos, Photos to encourage their readers to share their very own experiences. Overall Sakshi's blog aspire to make your children grow as Creative individuals.
Let's meet Sakshi who share about her success and struggle into blogging.
Name: Dr. Sakshi Kansal
Lives in: Chandigarh, India
About Your Little Stars: My naughty son "Ahaan" is 1.5 years old
Where could we find you?
https://www.budingstar.com/
https://www.facebook.com/budingstar/
https://twitter.com/BudingStar
Tell us something about your life. How do you feel about it?
I am Stay at Home Mom. Ahaan always keeps me on my toes. I am living in a joint family so it becomes easy for me that I can spend a good amount of my time to my website. I am enjoying Blogging like anything.
What major changes have come into your life after being a mom?
After becoming a mom, everything changes! But yes I have learned to become more patient. And yes I have become more lovable.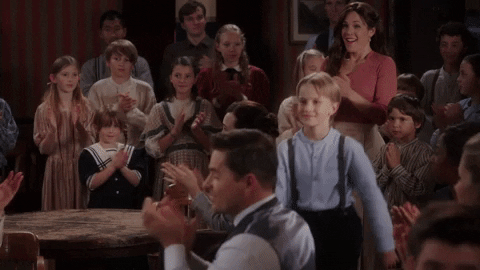 How crucial do you think is a Mother's role in parenting?
As parents are the first Guru of their kids. And I believe a mother is the one who can lay a good foundation for her baby.
What made you think to start blogging?
When I was pregnant, I used to search platforms where I can share my heart out and my beautiful journey. I blogged for many websites and then later I realized that why not should I start my own website. So that's how Budding Star's idea came into my mind.
How do you get inspired to write? Your sources of inspiration.
My sister in law "Akansha Bansal" is also a Blogger. She inspired me to go for it.
How blogging changed your world?
Blogging turned my world into the happiest place. I met so many wonderful moms who write and thus made wonderful friends.
What is the most challenging aspect of being a mommy blogger?
My biggest challenge is getting traffic on my website. My toddler is in growing stage so I need to give him time.
Share your funniest yet cranky moment with your child.
Ahhh there are so many. He makes us understand the things through gestures and hand movements. Whenever we ask him "Ahaan how mummy slaps you"? He slaps himself and answers like this. I mean when did I slap him??? Lol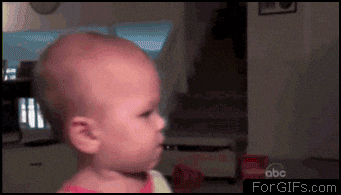 As such being a Mom you are working for 24*7, how do you really find a #metime? What do you like to do in your leisure time?
It's hard to find. But still, if I luckily find out then I go for shopping or go and meet my friends leaving Ahaan at home with my Mother in Law.
What aspects make your identity unique as a mommy blogger? (How you are different from other mommy bloggers?)
My platform provides other Mom bloggers to blog as well. I provide a platform to all those mothers like me who wish to share their experiences and that too for free of cost. I think many websites don't provide this opportunity.
How do you evaluate blogging as a career option?
It's excellent! For moms like us who stay at home what's better than this…
What type of planning strategy do you follow for your blog?
I am not using anything to schedule my post. I am totally dependent on Google.
Share your promotion strategy to get success. Which social media platform do you use the most?
I use Facebook the most. I have a Facebook closed group only for Moms and to be moms called "Parenting mom style" having around 15k members.
Where do you get support on technical and non-technical issues with blogging?
From my husband and sister in law. They are my Tech support
Any piece of advice for a new mommy blogger.
Just make your niche. Never copy the content. Write for numerous parenting websites. Remember Moms, we are working on emotions that will never change!!!
What're the next milestones you want to achieve?
To monetize my blog help. I wish to help Moms community from my Facebook closed group. Also, I wish to learn SEO.
---
It's wonderful to meet such a profession blogger who is constantly working for doing best. Love to see your success and hope our readers will inspire to step into blogging just like you.
Share Sakshi's story and let us know your views on same in the comment section.