Mommy Jhy is a mom of 3 adorable kids who lives in Qatar and running an absolutely unique blog "MyFavoriteLists". She is a Financial Literacy advocate, an entrepreneur, an investor and a flashpacker.
She is an active member of Financial Literacy Groups on Facebook. You can find some really helpful and practical tips on finance from her. On her blog, she basically writes about family, finances, frugal lifestyle. Her amazing skills on planning will surely help all of us to do flashpacking for our next travel journey.
Let's meet her and check some real time experiences about blogging.
Name: Mommy Jhy
Lives in: Qatar
About Her Little Stars: Ms. Bookworm -12; Mini-Me – 9; Gentle Panda – 6
Where could we find you?
https://myfavoritelists.com
https://www.facebook.com/myfavoritelists
Tell us something about your life. How do you feel about it?
I am a housewife to Shutterbug. He is a Filipino expat in Doha, Qatar. Yes, we are an OFW family and we have been here since 2008. I used to work in a non-profit computing research institute until I got laid off early this year. According to hubby, I'm in my early retirement.
I am a mommy to three little explorers. Both kid #1 Ms. Bookworm and kid #2 Mini-Me are girls while kid #3 The Gentle Panda is a boy. I am not a perfect mom but for my kids, "Mommy Jhy is the best mom in the world!".
What major changes have come into your life after being a mom?
My parents had a maid growing up, now that I am a mom, hubby and I (and kids) share the house chores.
How crucial do you think is a Mother's role in parenting?
I think that moms provide the emotional/ nurturing needs of the children. Also, when you have daughters, moms are their "life pegs" hence moms should be intentional in raising their children.
What made you think to start blogging?
I have been sharing my thoughts on parenting, travelling and investing on my personal Facebook account for a lot of years now and the feedback from my friends (and strangers) is heartwarming, to say the least. However, I have realized that I needed a bigger space to write on my thoughts, a sort of permanent template that I can just send (links) to people and perhaps a little bit of anonymity to pour my heart out without the fear of being judged by friends and strangers alike. That made me start blogging.
How do you get inspired to write? Your sources of inspiration.
Hubby, our kids and my Financial Literacy community inspires me to write.
How blogging changed your world?
Blogging showed me a new/ different world! I have met fellow new bloggers who share the same challenges as me and tenured bloggers who are helpful.
What is the most challenging aspect of being a mommy blogger?
Working while co-raising a family, it's hard to be patient at home when you are physically and mentally drained in the office.
Share your funniest yet cranky moment with your child.
I can't recall details but most of the funniest yet cranky moments with my children happened during our New York- Boston- Orlando trip last year.
As such being a Mom you are working for 24*7, how do you really find a #metime? What do you like to do in your leisure time?
My kids' bedtime is my me-time hahaha!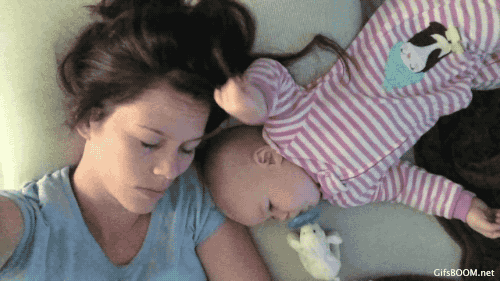 What aspects make your identity unique as a mommy blogger? (How you are different from other mommy bloggers?)
I blog about family, finances and flashpacking (travels). My posts are not too long for the busy parents yet not too short on content. Most of my posts are doable and practical tips.
How do you evaluate blogging as a career option?
I am originally from the Philippines but lives in Qatar. I blog about family, finances and flashpacking (travels). I honestly can't say for a fact if I can earn a decent income from blogging because the bloggers that I personally know merely receives free goodies/ tickets/ accommodations and little amount of money.
What type of planning strategy do you follow for your blog?
I have only started blogging last month, as of today I only post 1-2x a week.
Share your promotion strategy to get success. Which social media platform do you use the most?
Facebook
Where do you get support on technical and non-technical issues with blogging?
On Facebook groups
Any piece of advice for a new mommy blogger.
Read (books and blogs), network (with other bloggers) and organize (your thoughts)
What're the next milestones you want to achieve?
Blog: I want to publish at least 2 posts per week; Financial: I want to have a new income stream this year.
---
This is really awesome how you speak out your true story as a blogger Mommy Jhy! We know you will do your best in near future, and surely want to meet you again.
Share her story and comment your honest views about her interview.